FREAK WAVES Catalog
Watch
Am kommenden Samstag (23.03.2013 ab 19.00 Uhr) ist es so weit! Yeah! Dann heißt es "ALL THE FREAKS PATROL THE NIGHT". Gruppe Antipop und MOB Skateboards begrüßen euch und THE DROPOUT PATROL und TELEMETRIE spielen vor und mit Fotografien von Christian Roth im Soll&Haben. Wir freuen uns auf euch wie die Kripo Kreuzberg auf den 1. Mai!
FREAK PATROL
AntiPop x MOB Skateboards präsentieren ein Konzert von DROPOUT PATROL, TELEMETRIE in Kombination mit der Fotoausstellung FREAK WAVES von Christian Roth aka Cpt. Cracker am Samstag, den 23.03.2013 ab 19 Uhr im SOLL&HABEN (Kupferschmiede | Tiefenweg Ecke Mühlgasse | Giessen):   THE DROPOUT PATROL (berlin/altin village) Ursprünglich als Solo-Projekt Jana Sotzkos (Petethepiratesquid) gestartet,...
DO NOT THINK in Milan
I will be travelling to Milan on monday the 4th of june on invitation of the Oxylane Art Foundation as part of the "DO  NOT THINK" exhibition curated by Chiara Santini Parducci. The foundation purchased some of my photographs which are now part of this traveling exhibit. Dave the Chimp is gonna build another skateable structure. Here's what you'll be missing.
The model assembles the manual.
I'll come out of the closet with my best kept secret soon. Or maybe not. I haven't decided yet. Real life is still lived offline.
Control Issuues
By now you know that I've got serious Control Issuues. Finally you can conveniently peep excerpts from my book from the comfort of your home - on your iPad or iphone even. Ain't that swell? But it ain't the real thing, right? If you want to purchase a copy of the "Control is always automatic" book you can do so by sending 15.00 Euro/20.00 USD via PayPal to info@hessenmob.de. Don't forget to...
Control Bochum.
Dear Friends, long time, no blog. Now, here I am again announcing another stop of my "Control is always automatic" photo exhibition. My photographs will appear at Cafe Orlando in Bochum from march 10th to april 22nd 2012. The opening ceremonies aka the vernissage will take place on march 10th, 6 p.m. at Cafe Orlando, Alte Hattinger Str. 31 in Bochum. The show is kindly supported by...
Berlin International Skateboard Artist Residence
My old english friend Dave The Chimp, who now resides in Berlin now, was chosen to curate an art happening at the Kunstraum in Berlin Kreuzberg. So Chimp grabbed some Bananas, climbed a palm tree and when he came back down again he had organised the impressive BISAR festivus. Not bad for a monkey. Following the breadcrumbs all the way to Berlin is me of course. I will be showing my...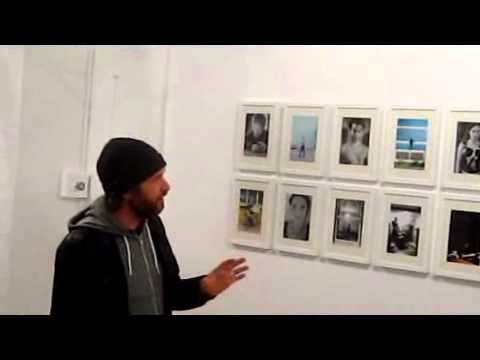 Welcome to Heilbronx.
It took so long to get there - and now it's already over. Well, not exactly. Just the Vernissage is, the show will run until the 27th of november. I had a great time in Heilbronn setting up and opening my first ever solo show. I want to thank Sergej Vutuc for setting this up. Sergej runs Basementizid, the gallery, and Plem Plem- the best skateboard/gift shop I've seen in ages. Sergej...
Take control.
Say "Cheese". If you want to purchase a copy of the "Control is always automatic" exhibition catalog you can do so by sending 15.00 Euro/20.00 USD via PayPal to info@hessenmob.de. Don't forget to put "Control book" as reference when processing the payment. The price includes shipping. The book is Din A 5 (148 mm, x. 210 mm), softcover, 88...
Watch
Trailer for the short film "A Note" by Christian Roth and Frederik Gomoll
Power to the pupil!
On november 6th 2010 my photo exhibition "Control is always automatic" will open at the Basementizid Gallery in Heilbronx, Germany. The show runs until the 27th of november. There will be a guided tour through the images on display at the opening festivus (Saturday, 6th of november, 18.00) and an After-Show Party at the Mobilat Club (22.00) in Heilbronx. Yes, I will be djing...
"»Everything is dated. Nothing will avoid time. It would be nice to observe a..."
– "Invisible Time Lines" by Frodus